One of the best strategies to help students forge an authentic connection with their teacher is What I Wish My Teacher Knew, a classroom technique designed to help students connect to their teacher and their classroom community.
As teachers are facing record burnout, almost one in four teachers are considering leaving the profession. But supportive leadership, especially principals, can make the difference in providing a work culture where teachers feel valued, listened to, and supported.
As current and former educators, we know the struggles teachers and school leaders are facing. Read on for feedback from BetterLesson team members on what they wished their principal knew.
"Individual praise and recognition matters way more to a lot of teachers than jean pass for the week for everyone: A handwritten note, special attention, an "I saw you did this great thing today" text go a long way in making people want to come back the next day."
- Romain Bertrand, Senior Manager, Solution Design, Former Middle School Math Teacher
"When my principal listened, questioned, and was invested in the innovation I brought to my classroom, I felt empowered. For me, it was the professional creativity toward achieving positive learning outcomes that kept me in my science classroom."
- Jessi Anderson, Senior Manager of Learning and Development, 1:1 Services, Former High School Science Teacher
"Emotional intelligence training and commitment to investing in social-emotional learning is pivotal and profound for teachers and overall school culture."
- Valerie Librizzi, Senior Manager of Learning Design, Instructional Content, Former High School ELA Teacher
"Supporting and trusting your teachers publicly with parents and students goes a long way in empowering teachers as professionals in their field."
- Veronica Freeman, Learning Designer, Former Elementary and High School Math Teacher
"Teachers are professionals and experts! Support them when they bring ideas for how to improve their instruction and student outcomes. Give teachers the flexibility and resources they need to be innovative and think outside of the box!"
- Alyson Nelson, Manager of Learning Design, Former High School Science Teacher
"I think developing mentorships or support systems for teachers is so important. Teachers carry a lot with them, and it's nice to have a system in place for them to talk, learn, grow, laugh and cry."
- Heather Meesey, Service Operations Manager, Middle School English Language Development Teacher
"The principals that really made a difference in the culture of my campus were the ones that were visible, passionate, and led with integrity. They treated everyone as professionals and were not part of cliques or had favorites. Because of that, they were able to have crucial conversations as needed while also encouraging our best!"
- Taryn Givan, Services Specialist and Instructional Coach, Former 4th grade ELAR, Science, and Social Studies and 1st grade Math Intervention Teacher
"Teachers who lack support will often leave if it feels as though leaders expect them to figure out their own support and growth. Also, leaders have to make it known to teachers that they won't be punished as they are working to improve. Teachers need a greenlight to take risks and reflect on the success or lack thereof of those risks."
- Monica Washington, Solution Designer, Former Middle School and High School English teacher
If you're ready to learn more about tools for teacher retention, watch our webinar as Monica Washington and Romain Bertrand, Solution Designers at BetterLesson, unpack 3 pillars of teacher retention. Watch the webinar.
---
Meet the Presenters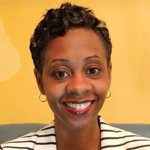 Monica Washington is the Director of Inclusive and Responsive Educational Practices and an instructional coach for BetterLesson supporting teachers and education leaders across the country as they make positive shifts in instruction and leadership.
A decorated educator of twenty-three years, Monica has received honors and awards from a wide variety of organizations for her leadership, advocacy, and classroom instruction. She is a 2015 Milken Unsung Hero Fellow and a 2015 NEA Foundation Global Fellow.
In addition to instructional coaching, Monica supports educators through workshops, speaking engagements, and blogging for Education Week and Education Post. She is passionate about creating equitable and inclusive school environments that celebrate teacher and student voice, and she serves as a Leading Educator Ambassador for Equity for the Education Civil Rights Alliance. Monica was named one of the top 21 rising women of 2021 by Brightbeam. Additionally, she serves on the Board of Directors for the National Education Association Foundation and The National Network of State Teachers of the Year. Monica is the 2014 Texas Teacher of the Year.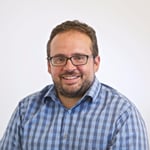 Romain Bertrand is known for his work as an innovative personalized learning leader, blogger, consultant, coach and practitioner. During his 20 years in education he led numerous education innovations including innovative coaching models as well as blended and personalized learning programs.
He pioneered Charlotte-Mecklenburg's math blended learning curriculum and was integral to the development of their Multi-Classroom Leader model of PLC leadership. Romain has supported hundreds of teachers and in-school coaches across the US to use personalized learning as a tool for equity. He's presented at numerous conferences including the National Conference of School Superintendents, ISTE and iNACOL.
Romain is a well known blogger and presenter and has written numerous articles for EdSurge, Education Next and BetterLesson. He currently serves as the Director of Solution Design for BetterLesson where he supports districts and school leaders in designing innovative and personalized approaches to Professional Development.