Webinar:
3 Pillars of Teacher Retention and Sustainable Growth
Staffing in our schools is a major challenge right now. Creating a culture that makes teachers want to stick with us for the long run should be a top priority. While this task may feel daunting at first, we have evidence for 3 simple leadership strategies that prove effective in supporting the retention and recruitment of teachers. Watch this webinar to learn about these 3 levers and how you can strategically activate them in your district.
Key Takeaways:
Learn the 3 C's of teacher retention and how to leverage them in your district.
Examine how coaching and mentoring can go beyond skill-based improvement and provide pathways to stronger relationships and lower stress.
Learn how 'time' and 'autonomy' can be leveraged to support teacher efficacy.
Consider the way in which you prioritize instructional support and how it directly correlates to teacher retention and sustainable growth.
Understand the impact when you go beyond 'listening' and demonstrate your support with 'action' based on what you hear.
Enable transparency in the opportunities for career growth in schools to improve teacher well-being, retention, culture, and respect.
Leave with actionable strategies to better prepare, support, and retain your paraprofessionals and new teachers this year.
---
Meet the Presenters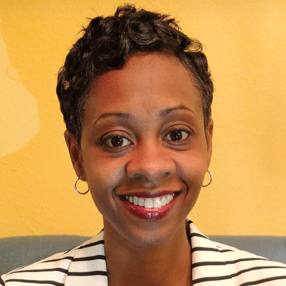 Monica Washington is the Director of Inclusive and Responsive Educational Practices and an instructional coach for BetterLesson supporting teachers and education leaders across the country as they make positive shifts in instruction and leadership.
A decorated educator of twenty-three years, Monica has received honors and awards from a wide variety of organizations for her leadership, advocacy, and classroom instruction. She is a 2015 Milken Unsung Hero Fellow and a 2015 NEA Foundation Global Fellow.
In addition to instructional coaching, Monica supports educators through workshops, speaking engagements, and blogging for Education Week and Education Post. She is passionate about creating equitable and inclusive school environments that celebrate teacher and student voice, and she serves as a Leading Educator Ambassador for Equity for the Education Civil Rights Alliance. Monica was named one of the top 21 rising women of 2021 by Brightbeam. Additionally, she serves on the Board of Directors for the National Education Association Foundation and The National Network of State Teachers of the Year. Monica is the 2014 Texas Teacher of the Year.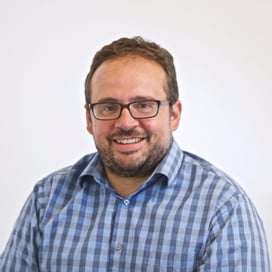 Romain Bertrand is known for his work as an innovative personalized learning leader, blogger, consultant, coach and practitioner. During his 20 years in education he led numerous education innovations including innovative coaching models as well as blended and personalized learning programs.
He pioneered Charlotte-Mecklenburg's math blended learning curriculum and was integral to the development of their Multi-Classroom Leader model of PLC leadership. Romain has supported hundreds of teachers and in-school coaches across the US to use personalized learning as a tool for equity. He's presented at numerous conferences including the National Conference of School Superintendents, ISTE and iNACOL.
Romain is a well known blogger and presenter and has written numerous articles for EdSurge, Education Next and BetterLesson. He currently serves as the Director of Solution Design for BetterLesson where he supports districts and school leaders in designing innovative and personalized approaches to Professional Development.