Cultivate a Growth Mindset by Developing Executive Functioning Skills in Students
Tuesday, June 14th from 3-4pm ET
Executive functioning skills facilitate the behaviors required to plan and achieve goals and are essential to students' success. As leaders in education, how are you providing your educators learning experiences that build understanding of what executive functioning skills are and ways to cultivate these skills in students?

Join thought leaders from Reflection Sciences and BetterLesson for this application-packed session designed to help you understand what executive functioning skills are, why they matter so much in student learning, and leave with classroom strategies that can be used in your classrooms to grow these skills in students.
Key Takeaways:
What is executive functioning?

How do executive functioning skills impact student learning?

What does executive functioning look like in classrooms?

What can teachers do immediately in their practice to develop executive function skills?

How does executive functioning cultivate a growth mindset in our students?
Register for the Webinar
---
Meet the Presenters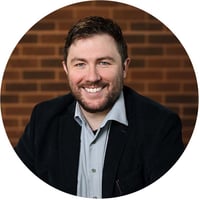 Dr. Andrei Semenov is a developmental psychologist and currently a NIMH T32 post-doctoral fellow at the University of Minnesota Institute of Child Development. He received his Ph.D. in Developmental Psychology from the University of Minnesota in 2021. Andrei studies the development of executive function skills in early childhood and how mindfulness meditation and parenting practices may help promote these skills.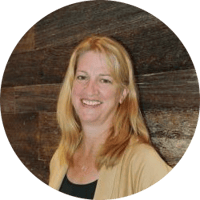 Carrie Fruin,
is an innovative educator and strategic consultant with a proven track record in building and implementing educational programs, managing multiple project work streams and evaluating and reporting results in areas such as technology, instructional practices, and process improvement. She is known to achieve better than expected results and is consistently viewed as a value-added trusted advisor and business partner in education.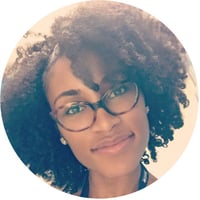 Tory Clinton joined BetterLesson in June of 2020 as a Learning Designer for Inclusive and Responsive Practices. She focuses on creating content that highlights Diversity, Equity, and Inclusion, Culturally Responsive Teaching and Learning, Social-Emotional Learning, and Trauma-Informed Practices. Prior to BetterLesson she was a Social Justice teacher and Equity Task Force Leader at KIPP: New Jersey for 7 years. She is a Sociology graduate from Hampton University, an HBCU in Hampton, VA and she holds a Masters in Educational Policy and Leadership from Marquette University in Milwaukee, WI, with a certificate in Reimagining Equitable Education from Columbia University. She currently lives in Houston, TX where she enjoys trying new restaurants and exploring the city.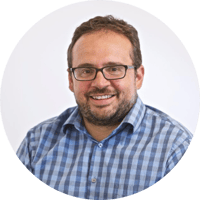 Romain Bertrand is known for his work as an innovative personalized learning leader, blogger, consultant, coach and practitioner. During his 20 years in education he led numerous education innovations including innovative coaching models as well as blended and personalized learning programs.
He pioneered Charlotte-Mecklenburg's math blended learning curriculum and was integral to the development of their Multi-Classroom Leader model of PLC leadership. Romain has supported hundreds of teachers and in-school coaches across the US to use personalized learning as a tool for equity. He's presented at numerous conferences including the National Conference of School Superintendents, ISTE and iNACOL.
Romain is a well known blogger and presenter and has written numerous articles for EdSurge, Education Next and BetterLesson. He currently serves as the Director of Solution Design for BetterLesson where he supports districts and school leaders in designing innovative and personalized approaches to Professional Development.