Webinar: Leadership Strategies to Boost Teacher Morale


Tuesday, December 14th, 2021 at 2pm ET
The beginning of the 2021-2022 school year, in many ways, is even more stressful to teachers than the past 2 school years have been. Staff shortages, COVID19 procedures, and returning to whole group instruction after a long interruption are just a few of the many factors contributing to staff feeling stretched-thin and overwhelmed.

What can you do as a leader to support your staff through these challenging times?
This free BetterLesson Live session will help leaders identify 3 paths to creating and implementing a Staff Morale Strategic Plan. One that helps prioritize teacher well-being and support them in helping students maximize the return of in-person instruction in a manageable and sustainable way.
Key Takeaways:
Focusing on the 3Ts: Tone, Time, Talent Support and Development

Leaders set the tone of the culture in their building. Learn how to create a culture of genuine appreciation, care, and relationship building.

The pandemic has completely modified teachers' relationship to time. Explore ways to give teachers some time flexibility back, even back in the building.

Talent needs to be developed and supported in meaningful ways. Demonstrate a path for growth, and a way Teachers will be recognized and valued for that growth.
Register for the free Webinar
---
Meet the Presenter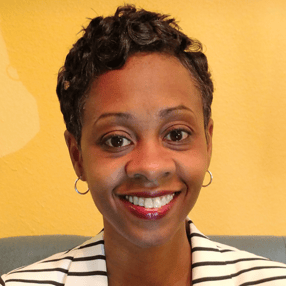 Monica Washington is the Director of Inclusive and Responsive Educational Practices and an instructional coach for BetterLesson supporting teachers and education leaders across the country as they make positive shifts in instruction and leadership.
A decorated educator of twenty-three years, Monica has received honors and awards from a wide variety of organizations for her leadership, advocacy, and classroom instruction. She is a 2015 Milken Unsung Hero Fellow and a 2015 NEA Foundation Global Fellow.
In addition to instructional coaching, Monica supports educators through workshops, speaking engagements, and blogging for Education Week and Education Post. Her, "4 Things Great Principals Don't Do," was the most read and shared Education Week opinion post of 2017. She is passionate about creating equitable and inclusive school environments that celebrate teacher and student voice, and she serves as a Leading Educator Ambassador for Equity for the Education Civil Rights Alliance. Monica was named one of the top 21 rising women of 2021 by Brightbeam. Additionally, she serves on the Board of Directors for the National Education Association Foundation and The National Network of State Teachers of the Year. Monica is the 2014 Texas Teacher of the Year.